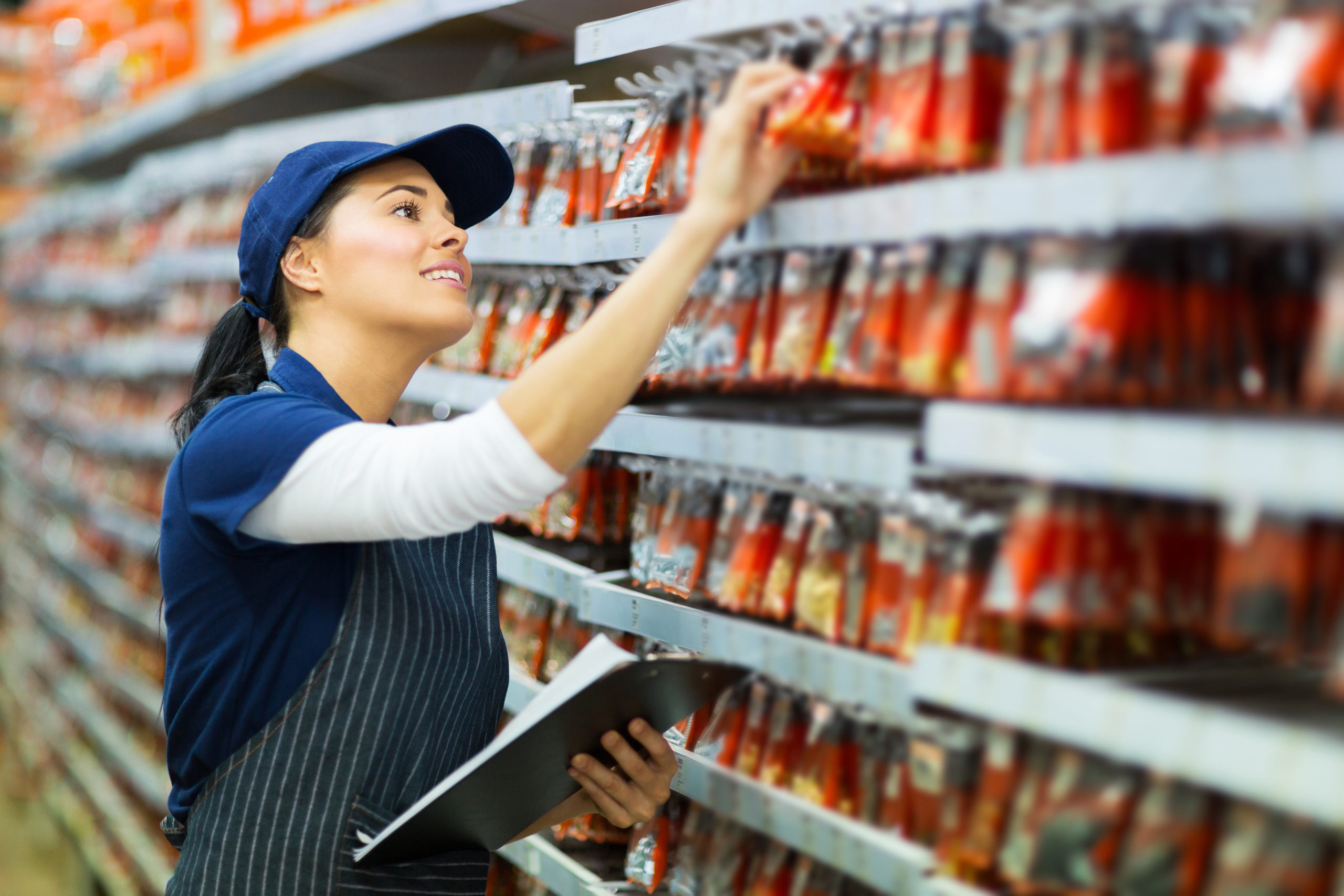 EMERY JENSEN IS THE SOLUTION FOR TIMELY AND EFFECTIVE STORE CONVERSIONS
The Emery Jensen Retail Execution team offers support to maximize space productivity, improve profitability, and deliver merchandising solutions to increase shopability, strengthen consumer loyalty, and drive sales.
Experience and Customer Focus
The Emery Jensen Retail Execution team has over 155 years of combined industry experience and expertise. This includes 72 years of store design and assortment planning know-how. Plus, 120 years of project execution in the retail merchandising environment. Through a customer focus and investment mindset, the retail execution team will concentrate on your store's particular needs.
This will include:
— Understanding customer goals and vision for the project
— Customized solutions for your store's needs
— Access to Emery Jensen insight and expertise
— Project labor funding investment
— Discounted and free (for qualifying customers) access to best-in-class assortments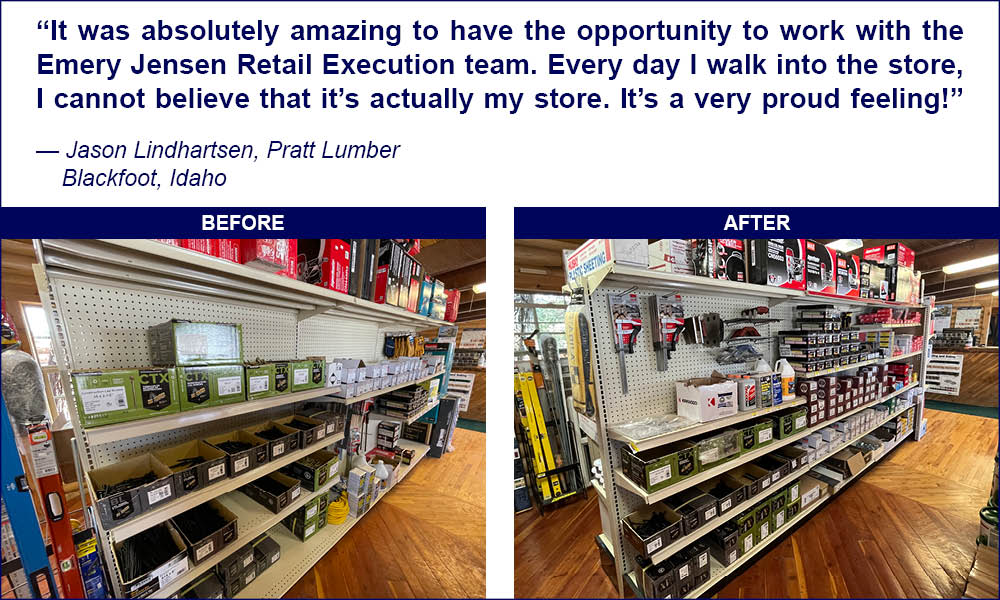 Take Advantage of Expert Guidance on:
— Complete Store Design Projects
— Floorplan and Fixture Layouts
— Traffic and Department Flow
— Category Placement
— Interior Signage and Décor
— Assortment Analysis
— Retail Pricing Analysis
— Coast to Coast Surveys
— Product Order Placement and Tracking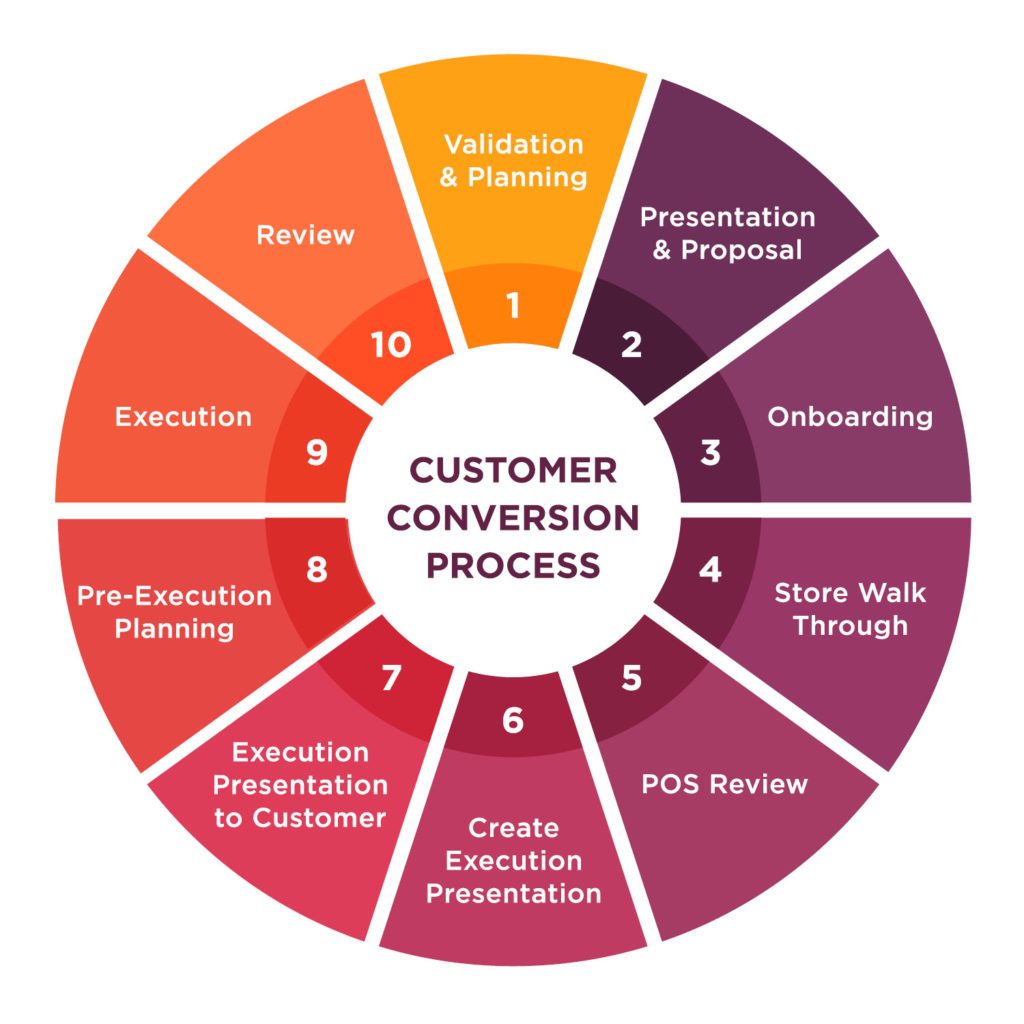 Customer Conversion Process
The conversion process begins with
understanding the wants, needs, and
vision of the customer. Led by the Retail
Execution team, in partnership with the
sales team, the process involves store
planning, project execution, and store
optimization strategies.

Ready to get started with Emery Jensen? Click here to view our store conversion timeline and to fill out a contact form, and a member of the Emery Jensen team will reach out to you.