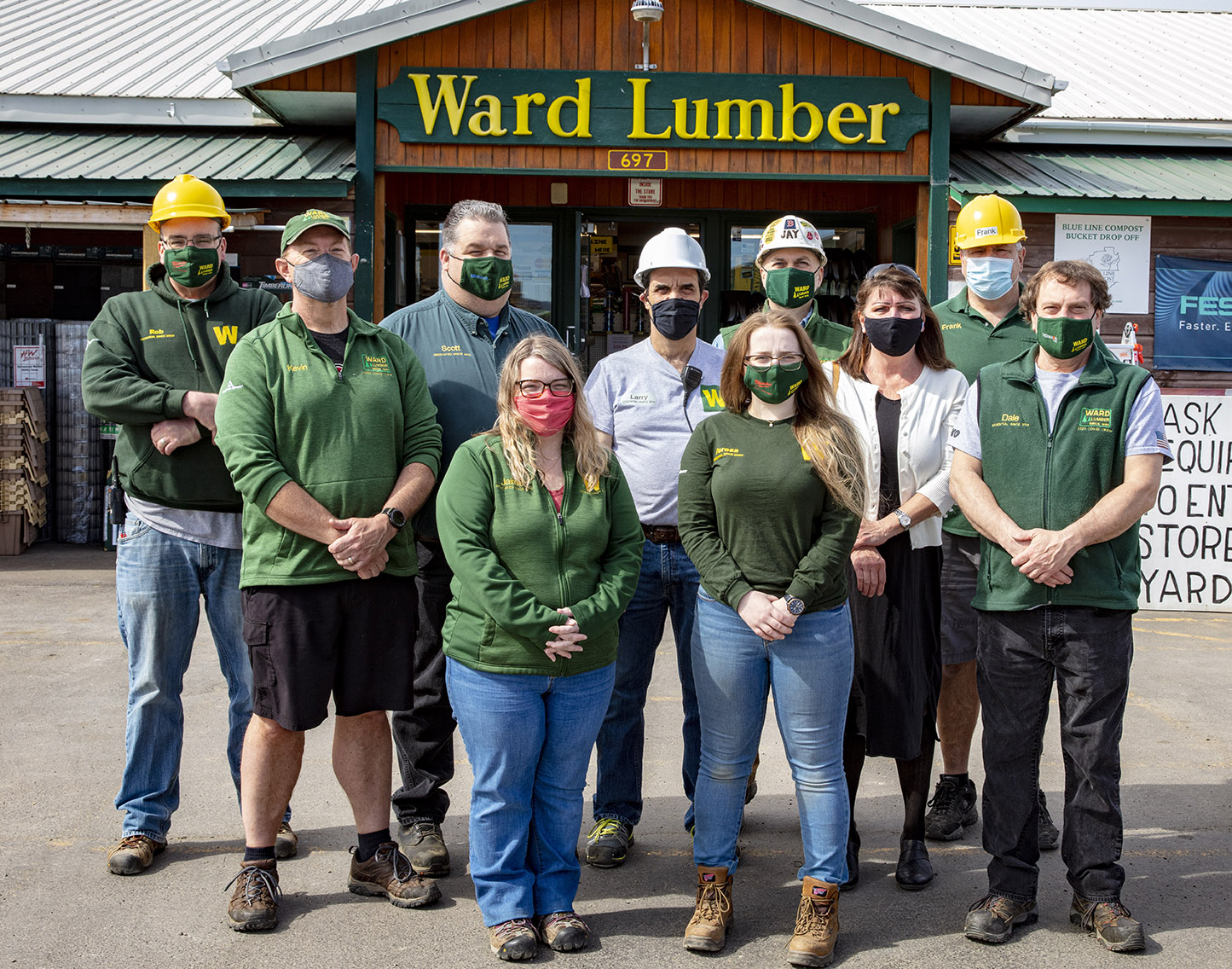 WARD LUMBER BECOMES
A WORKER-OWNED CO-OPERATIVE
Longtime Emery Jensen customer Ward Lumber is a 130-year old company that has been in Jay Ward's family for four generations. With his daughters taking different career paths, Jay needed to start thinking about the future of Ward Lumber and its employees. When researching options, Jay discovered the model of worker-owned co-operatives. Once he started learning more about this model, he became convinced that this was a viable option for Ward Lumber as maintaining company culture, the team and Ward Lumber's independence was paramount.
"I'm very loyal to independent businesses because my career has been based on independents, so I want to see other independents succeed," said Jay Ward, CEO of Ward Lumber. "If an independent goes away, especially on a Main Street of a rural town, the chances of that business being restarted as an independent hardware store or lumber yard are pretty slim. Then it goes to the big box stores and that's the last thing I want."
Transitioning Ward Lumber to a worker-owned co-operative was not an easy decision. It was an important conversation that Jay needed to have with his family, as well as his employees. When Jay informed his team about the decision to become a worker-owned business, the announcement was met with excitement as well as some apprehension. To help alleviate any concerns the team had about the future of Ward Lumber, Jay helped form a steering committee comprised of employees who took a deep dive into the nuances of the worker-owned business model and that helped ease the concerns of the team. After two years of research and preparation, Ward Lumber was officially a worker-owned business.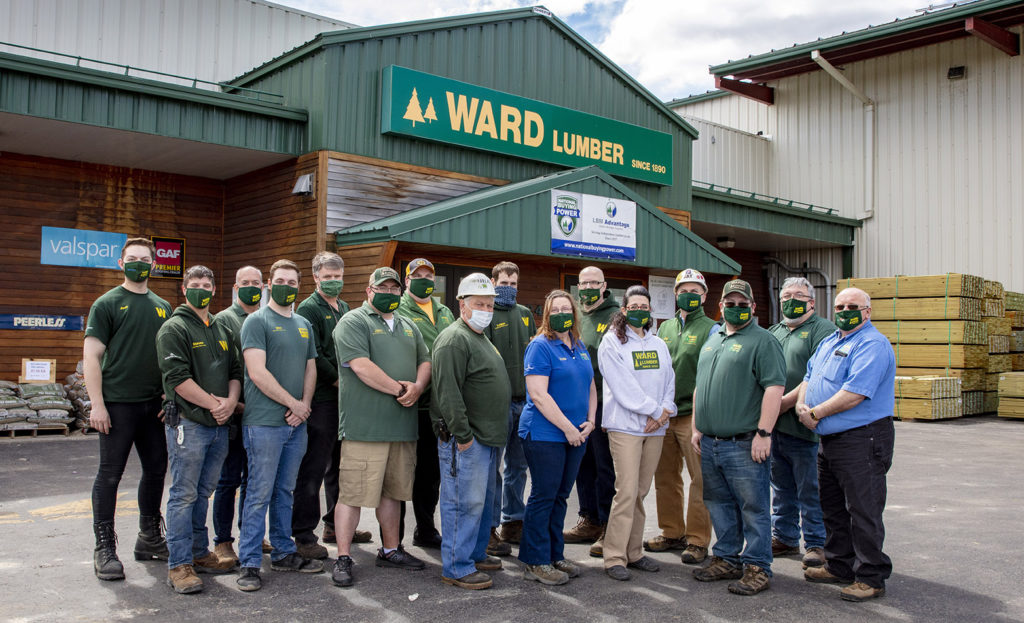 "One thing I would say to people considering this is: this may not be the easiest path and it may not be the most lucrative but overall, it's a great option," said Jay. "I didn't do this strictly for the money. I could have had a big sale, taken in a lot of money quickly and I could be sitting on a beach right now, but that's not what I wanted for Ward Lumber and my legacy. I'm still the CEO and I've committed to run this business with and for my employee team."
Jay's commitment to his business, employees and community aligns with one of Emery Jensen's core values: Team. This shared value between Ward Lumber and Emery Jensen has resulted in a partnership that dates back to 1986. And Emery Jensen looks forward to being that key partner for Ward Lumber as it ventures into this next chapter of their business.
"Emery Jensen is our biggest single vendor partner and we rely on Emery Jensen very heavily," said Jay. "Emery Jensen is critical to our success and we don't go to business with as much success without Emery Jensen by our side."
Jay's vision for Ward Lumber is that it continues to thrive as a business and be a cornerstone of the community long after he decides to step down. The worker-owned co-operative model now ensures that Ward Lumber will continue to build on its 130 years of success. Emery Jensen is proud to be a partner that has been there for part of the journey and the Emery Jensen team will be there with continued support as Ward Lumber embarks on this exciting next chapter.