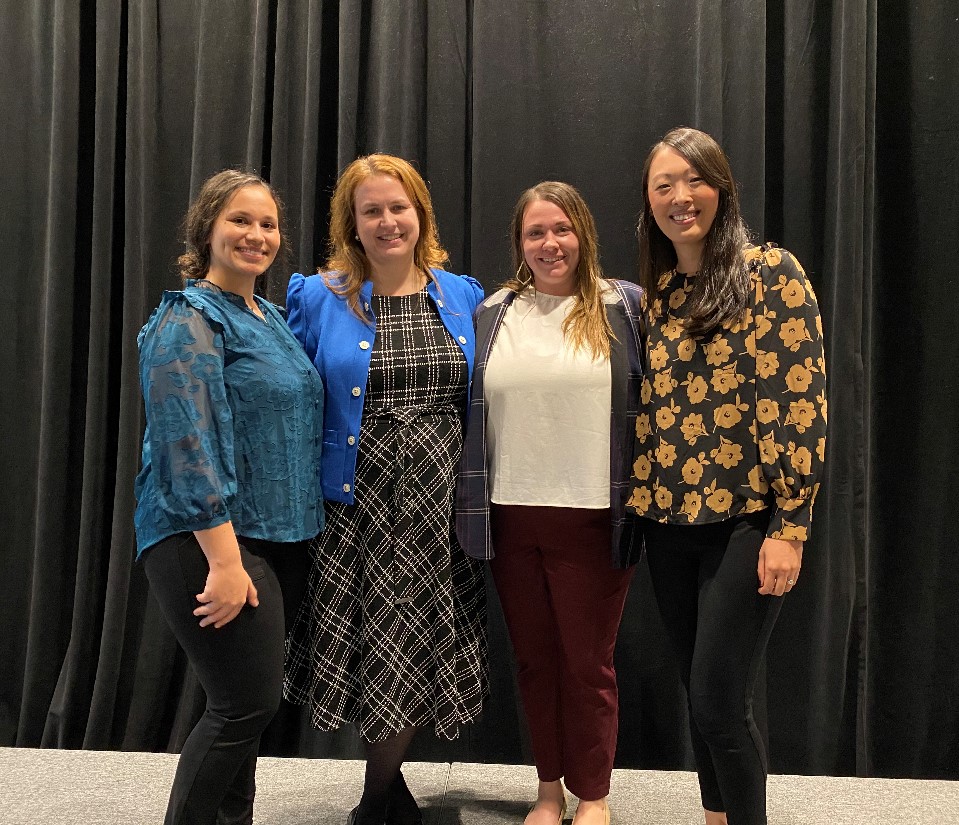 Top Women in Hardware and Building Supply
HBSDealer's 'Top Women in Hardware and Building Supply' event was held in Chicago last November and our President and General Manager, Alison Dowell, was a recipient of the Rising Star award. The Rising Star award recognizes a talented professional with the potential to make a significant, positive difference within her company and within the industry for years to come. Alison gratefully accepted the award during a ceremony on November 10.
"It was humbling to participate in this event with so many other talented female leaders across the hardware industry," said Alison. "I was incredibly proud to accept the award on behalf of Emery Jensen and our inclusive culture. Being able to attract and retain diverse talent strengthens an organization. My hope is that our commitment to doing so at Emery Jensen helps all people within our organization feel valued for their contributions and inspired to achieve greatness within the industry."

Day two of the event featured several panel discussions focusing on how far women have come in the industry and how much work there is still left to do. Alison took part in the panel discussion 'Pursuing Power – You Don't Get if You Don't Ask.' During this discussion, Alison and the other two panelists shared stories about how they had to overcome the hurdle of being taken seriously as a woman in a male-dominated industry. The panel also talked about how important it is for women to support other women in the industry and how female leaders should use their positions to empower other women.
"When I think about giving back to women in the industry, I feel it's important to have women in important roles," said Alison. "When you have women in high-profile roles, and you bring in new hires, they see that women can be front and center in the organization. It's really important as leaders to staff teams with diversity because it has a great impact beyond just your organization."
Emery Jensen is a company that prides itself on diversity and the team was well represented at the event. Joelle Olson, Director, Supply Chain and Business Integration; Kirsten Riedl, Manager, Sales Support; and Natasha Thomas, Merchandising Representative were all in attendance to support Alison and represent Emery Jensen. After the 2-day event, the women in attendance came away inspired and ready to deliver on the key messages conveyed during the event.

"It was such a pleasure supporting Alison and making new connections in the process," said Kirsten. "I left this week's event feeling empowered and ready to make a difference."
And that was the overall sentiment of those who were in attendance. It takes allyship to cultivate an environment that empowers and supports women in a male-dominated industry like hardware. This is something that should be done by both men and women in the workplace to uplift each other and build a culture of diversity, equality, and inclusivity. Emery Jensen certainly leads by example and it starts at the top with our President and General Manager, Alison Dowell. Congratulations to Alison for being named one of HBSDealer's Rising Stars!