At Emery Jensen we honor our independent retailers who are fixtures in their communities. These hard-working stores are the backbone of main streets across the country, and we are proud to be their partners in business.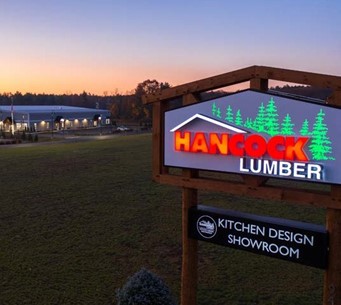 Hancock Lumber
Maine & New Hampshire
Being in the lumber business since 1848 says more about Hancock Lumber's commitment to the future than it does about their past. Today they are a 7th generation family-owned integrated forest products company who is passionate about their people-first and values-driven culture. Led by their 650 employees, Hancock Lumber has been awarded 'Best Place to Work in Maine' according to a statewide program annually since 2014. Team Hancock owns and manages 7,500 acres of timberland and operates high-efficiency sawmills, lumberyards, component manufacturing facilities, and full-service home design showrooms.
---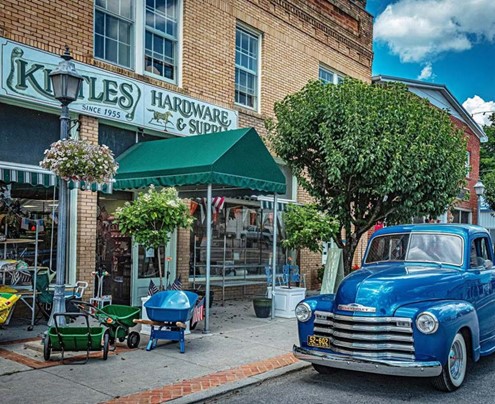 Kittles Hardware & Supply
Union, West Virginia
Kittles began four generations ago in January, 1955 and although the store went through a change of ownership and reset to Emery Jensen in 2019, Kittle family members remain involved and engaged with the business today. Kittles provides an old-fashioned experience including use of historic architecture with emphasis on employee professionalism and engagement. Social media posts also emphasize this while highlighting local community events.
---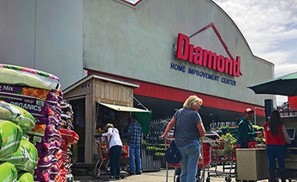 Diamond Home Improvement
Southern Oregon
Diamond Home Improvement has been a family-owned and operated business with two large hardware stores in southern Oregon for 21+ years. The Steiner family has been in the lumber/hardware business for more than 87 years in one facet or another. With over 150 employees, they have the largest nuts and bolts selection, and are the largest Platinum service Traeger dealer in southern Oregon.
---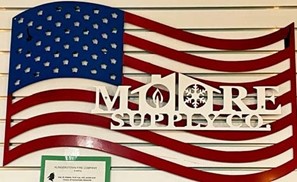 Moore Supply
Valley View, Pennsylvania
By being a constant presence in their community, the majority of Moore Supply's advertising is done by word-of-mouth. Each spring they host a community event and this year was no exception. From supporting first responders, recognizing local veterans, and more. Later this fall, Moore Supply will donate 10% of sales to local youth athletic leagues as part of Giving Tuesday!
---

Moscow & Pullman Building Supply
Moscow, Idaho & Pullman, Washington
MPBS has been a locally owned and family-run business since 1958. They strive to meet every building and home improvement need for the pro to the weekend warrior. By routinely giving back to the communities and the local people, MPBS has truly become a staple in the communities they serve. They take great pride in the jobs they provide and the livelihoods they impact each and every day by what they do.
---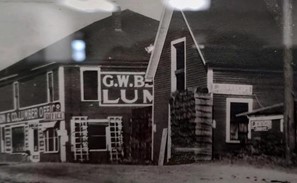 Benson Lumber
Londonderry, New Hampshire
Benson Lumber opened in 1913 and is entering their 5th generation of family ownership! It began as a lumberyard, and has evolved over the years to include a full garden center, and has now become a destination for outdoor living and grilling in their community. They attribute their success to their dedicated and knowledgeable staff who work as experts in their industry and know how to execute quality customer service.
---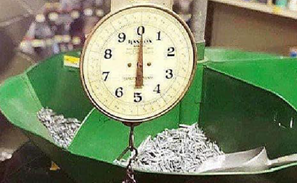 Rhoden's
Glen St. Mary, Florida
When purchased seven years ago, this was a small feed and seed store with very limited hardware. They are now a full-blown hardware store known for their customer service, and even have other local businesses sending their own customers to Rhoden's based on that service. They still have the old nails by the pound system that came with the store, shown at left!
---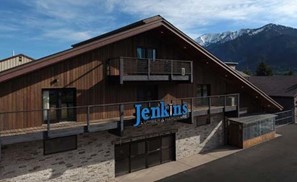 Jenkins Lumber
Jackson Hole, Wyoming
Jenkins thrives on supporting the ever-growing building market in Jackson Hole, WY. They have a very loyal customer base and are an LMC member and part of the Kodiak Building Partners group. Randy Grill serves as the President of Jenkins Lumber.
---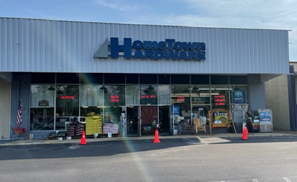 Hometown Hardware
Waynesville, North Carolina
Locally owned and independently operated, Hometown Hardware is community driven. Their dedicated staff are trained professionals who thoroughly understand their products and services to provide the best customer service to their customers.
---
Kennedy's Hardware
Cranesville, Pennsylvania
Kennedy's Hardware has been serving its community and the surrounding area since 1881. In 2020, the store went through a total renovation to update the interior, fixtures and add new product lines. The 6th generation of this family had the vision to keep this family-owned and operated business an important part of the community and they credit Emery Jensen with helping to achieve that goal.