GETTTING READY FOR THE
HOLIDAY SELLING SEASON
It might seem as if summer is hardly over, and fall has just begun. But if you own a retail business, you know that now is the time to start preparing for the fall and winter holiday shopping season. In 2021, more than 51% of consumers started their holiday shopping before Thanksgiving, according to the research company NPD Group. Clearly, now is the time to start preparing your business for an influx of holiday shoppers.
Get Your Website Ready for Business
Now is the time to make any changes that are needed to bring your website up to par with your competitors. The specifics will differ depending on whether you:
— Showcase your full in-store product portfolio on your site
— Offer buy online, pickup in-store
— Enable full transaction capabilities by shipping products directly to consumers
With any of the above scenarios, ensuring your website is poised to drive consumer traffic is a top priority.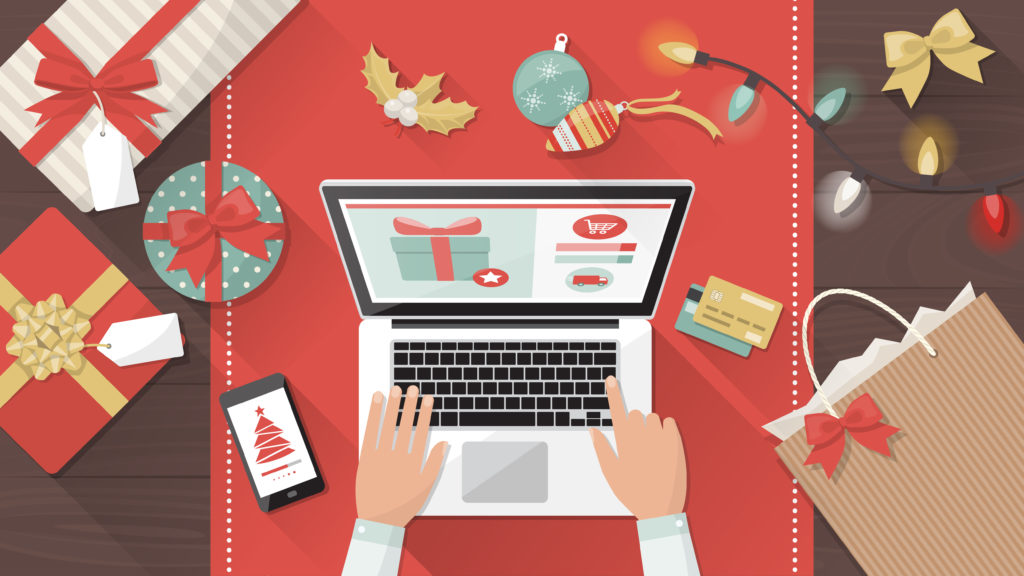 Make Sure Your Customer Service is Stellar
Make any necessary seasonal hires early enough so you have time to train them in your policies and procedures. Remember to educate them about any return policies, especially if they are holiday season specific.
Plan Your Décor and Merchandising
For a retail store, plan how you will make your location stand out from competitors with festive decor. Display items out of the box so customers can visualize those and have the stocking stuffers displayed and fully leverage those impulse buys. Appeal to all the senses with music, lighting, decorations, and even delicious smells like pine or cinnamon to entice the shoppers!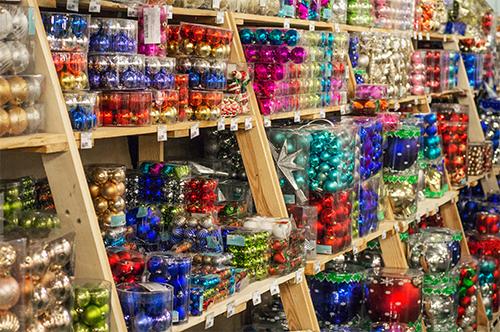 Plan Your Promotions
Marketing is key to a successful holiday selling season, so lay out a detailed marketing plan for the period from now through January 1st. This should include your strategy for deals, discounts, and how to leverage your in-aisle and end cap real estate to better connect with your customers.
Discount Strategy
Offering discounts on purchases is a way to quickly draw customers' attention. Here are some great markdown tips:
— Place a select number of items on a table, in a dump bin by the checkout, paint counter, or service counter
— Organize items by categories
— Rotate items weekly (move dump bin into another section of the store, or rotate on a table)
— Clearly mark prices on each tag with regular and markdown price
— Advertise markdowns on social media with photos
— Advertise markdowns on exterior marquees or signs "Deep discounts on holiday decorations"
Polish Your Social Reputation
Many shoppers use social media and online reviews when choosing where they want to shop online or off. Take some time now to review your social media presence. Demonstrate customer-centricity with social media by addressing any negative posts with positivity and a solutions-based approach. Your customers will thank you for it!

Get Ready for the Post-Holiday Rush
The days between Christmas and New Year can be almost as profitable as the holiday shopping season. Create a strategy for handling returns in a streamlined fashion, which should include a strategy for encouraging customers to make returns to buy something else from your store.
Emery Jensen offers all the categories you need to be a destination for holiday décor, like lighting and electrical, greenery, indoor and outdoor decor, and impulse and gifting. Remember your Pro customers too!
Following these steps can set your business up for a very happy new year. Once you've set up shop, focus your attention on keeping your shelves stocked, and your Territory Manager can help you get the most out of the holiday selling season.